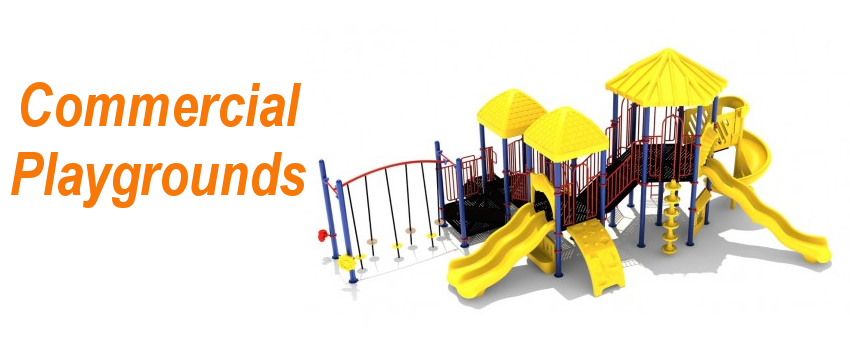 Choosing a Commercial Playground
Common Questions
What size playground do we need?
How much space is required?
Are there any state or local regulations we need to adhere to?
Metal Playground Equipment vs. Wood?
Other than the cost of the playground, what other costs are involved?
Is site preparation needed?
What are our options for playground surfacing?
Can this be customized?
Playnation of WNC is here to assist you!
The Playnation of WNC Difference
Playnation of WNC is your local source for commercial playground equipment. Playnation of WNC's commercial playground service can give you a complete turn-key project: From sales to design, site prep, installation and surfacing. We are unique in the fact that our office is here in the heart of Asheville and we our available 7 days a week. We want your commercial playground experience to be enjoyable and the project to run smoothly.
PlayNation of WNC Certifications:
Certified Playground Safety Inspector

Please find recent projects and reviews on our website and our Facebook Page.
Check out PlayNation of WNC's new video
Contact us today! 828.776.2731